08-06-2015, 10:24 AM
| | | | |
| --- | --- | --- | --- |
| | Senior Member | | |
Anti-diagonal artefact in DQF COSY (Varian dqcosy.c)
---
Anti-diagonal artefact in DQF COSY (Varian dqcosy.c)
Hi I have the following problem in dqfcosy - have pretty strong antidiagonal.
I've run the same experiment before on other samples and did not have this problem, could you suggest anything? Is there any other pulse sequence in the Varian toolchest superior to this one?
... but probably something is just wrong with my setup, it is a really simple sequence though and I thought it would be hard to screw up :). Or is it normal and I just have low S/N?
edit:
I've figured out that in this case I had receiver overflow. To test that go to the .fid directory of the experiment and inspect file called
log
.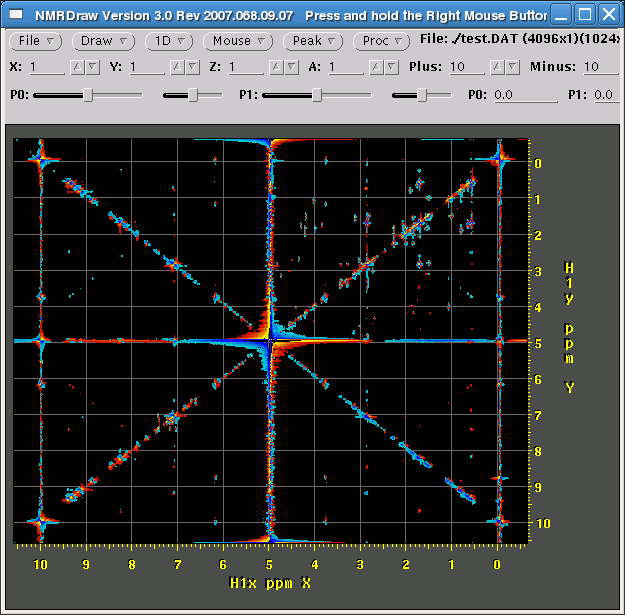 Check if somebody has answered this question on
NMRWiki QA forum